So who is actually behind Murchison River Lodge?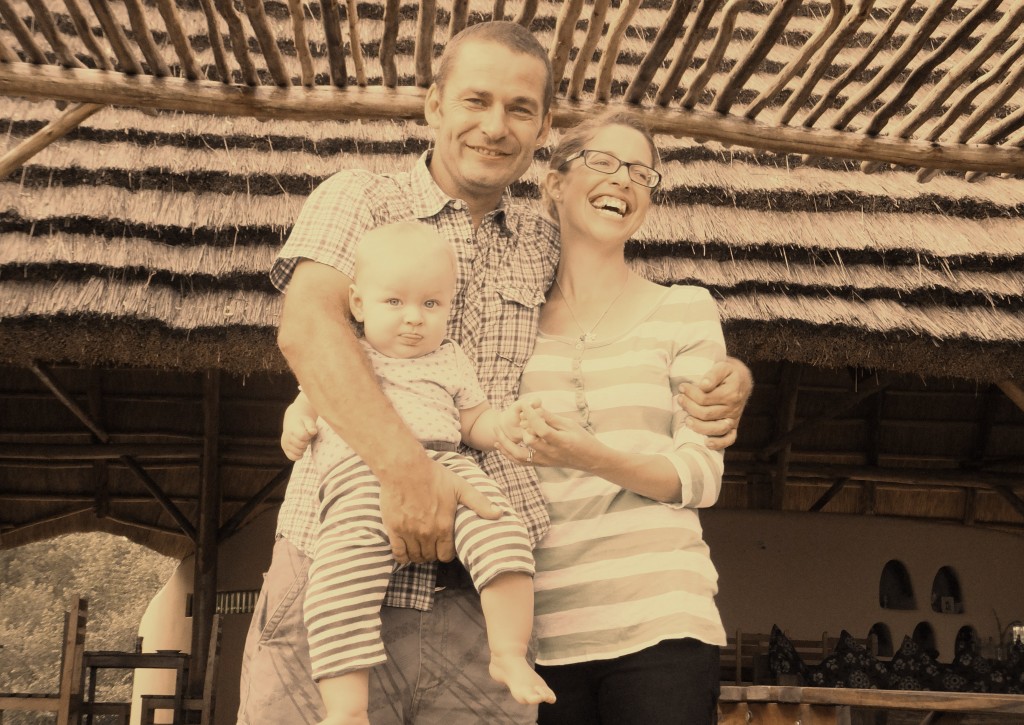 Chris and Georgie Higginson have lived and worked in Uganda for the past 8 years.  They met in India in 1997 whilst working for a well known British overland company.  They finally hung up their truck keys (him) and office attire (her) and set about travelling other corners of the world in search of adventures.  They eventually came to Africa and stopped off en-route in Uganda to volunteer for a friend's charity and having fallen in love with such a vibrant country and it's people they stayed.  After three years they changed tack and set up their own safari company and operated tours within East Africa and Uganda.  It was during this time they came across a piece of land on the river overlooking Murchison Falls National Park and in 2009 they began to build.  It takes a l-o-n-g time to build and develop a piece of land into something very special, especially when you add into the mix a bouncing baby boy!
Building work has finished (for now) and as of Christmas 2011 the lodge has started to take bookings, but bear with us as we're still very new and the erratic power supply sometimes means we can't reply to emails immediately.  Oh and  a word of caution, if you see a guy wondering around with a drill in his hand looking twitchy steer clear, that'll be Chris looking for his next project…
We look forward to seeing you soon.